The handy, ready-to-pour Kubek z Lodem (cup with ice) will cool beverages in no time and under any circumstances, providing refreshment to the last sip.
Kubek z lodem will cool down any beverage and save you from the heat when the hot summer arrives. Pour your favourite beverage into the cup and create a refreshing combination. It's an effective chilling option for any occasion!
Key advantages
Handy on the go
The heat is pouring from the sky, the asphalt is melting and the city air is rippling with heat? Don't give in to the weather. Refresh yourself on the road by pouring your favourite lemonade, cola or juice into a cup.
Many options
In holiday destinations, grab a cup of crushed ice and enjoy refreshment even on a sunny beach.
Sip of energy
Is the heat getting you down and putting you in a drowsy mood? Pour an energy drink into your cup. Or try a delicious iced coffee by pouring your favourite coffee from our coffee machine into Kubek z Lodem.
Certified food-grade ice
Regardless of the packaging, we always use certified food-grade ice. What does this mean? Its production meets the highest standards that apply to other food products. The ice undergoes detailed quality control and is treated with utmost care.
Product lines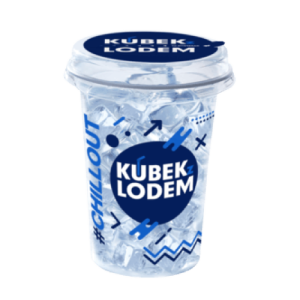 BASIC LINE
Cup with ice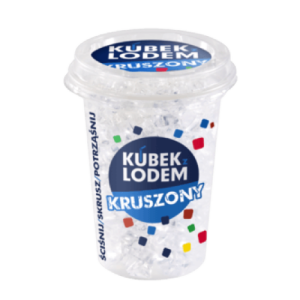 LINE
"CRUSHED ICE"
More about Kubek z lodem at zabka.pl/tylko-u-nas/kubek-z-lodem