Plant Hunter offers wholesome ready-made meals and products made 100% from plants – a delicious alternative to animal products.
Here he is! An expert and great lover of nature – Plant Hunter. A brave hunter and excellent tracker whose keen eye never misses and whose arrows go straight for… the most valuable plant specimens. From his hunted prey he prepares nutritious, 100% plant-based and delicious products for you. At his side you will always meet his faithful companion the goat, whose senses of smell and taste put the Plant Hunter himself to shame.
Plant-based cuisine is becoming increasingly popular. Plant Hunter knows how difficult it can be to introduce it into one's menu, especially when there is not enough time to shop around for ingredients or prepare a vegeterian dish yourself. For those who don't have enough time to prepare such meals, Plant Hunter himself comes forward with the best quality ingredients contained in delicious 100% plant-based ready meals, snacks and sweets. 
Key advantages
100% plant-based
The meals hunted by Plant Hunter do not contain a hint of animal products and will satisfy you at any time of the day.
Reproduced taste of meat
Indulge in a dish that, although plant-based, is full of meaty flavour. Plant Hunter encourages people to try plant-based cuisine, which all people who reduce animal products in their diet will appreciate. Did you know that such people are called flexitarians?
Simple ingredients
Plant Hunter is careful to use the right ingredients in its products. The food contains no preservatives and the individual dishes are not subjected to pasteurisation processes.
Plant-based does not mean without protein or fibre
The tasty morsels from Plant Hunter do not stand out from their meat substitutes. You'll find just as much protein and fibre in them as in a meal containing animal products.
Product categories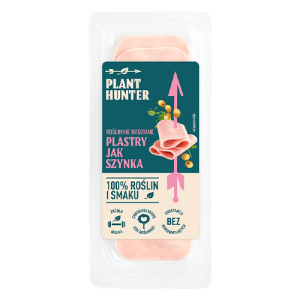 Snacks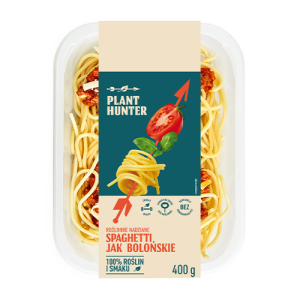 Lunch dishes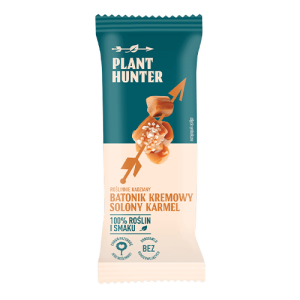 Sweets
More about Plant Hunter at zabka.pl/plant-hunter