S! is a concentrated power of nature – intensive functional shakes made from fruit, restoring form to body and mind in a 100% natural way.
Fatigue has an unpleasant effect on the body. It definitely has a negative impact on mood, concentration, motivation and strength to act, or the functioning of the mind. In order to improve performance under demanding conditions, we have created S! shots, which contain a whole range of nutritional values, are healthier than average isotonic and energy drinks and immediately improve mood. The shakes have been fine-tuned for better performance throughout the day and are inviting with their taste of fresh fruit and spices. S! is a shot of health!
Key advantages
Quality and freshness thanks to HPP technology
When preparing concentrated S! shots we use innovative HPP technology, which ensures that the natural ingredients retain their freshness, quality and nutritional value for longer. And the delicious fruity taste!
Shot of power!
S! is 110 ml of pure energy and taste! The small bottle fits perfectly in your bag or pocket, so it's just right for travelling. Plus, it's made from 100% recycled plastic!
Something different for everyone
S! Shots will come to the rescue under any circumstances. They support concentration, digestion, focus, thinking. Each bottle is an ideal combination of ingredients that will support the body in various situations.
Taste sensations
The range of variants and healthy substances, based on natural products, contained in S! shots enable you to enjoy the taste of fruit and work better!
Product lines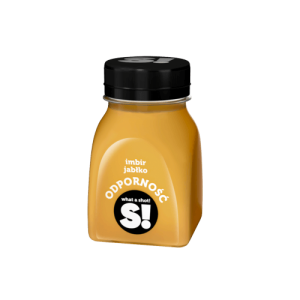 Basic line
RESISTENCE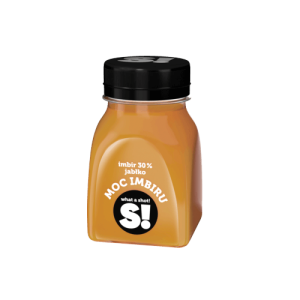 Intensive line
THE POWER OF GINGER
Basic line
ENERGY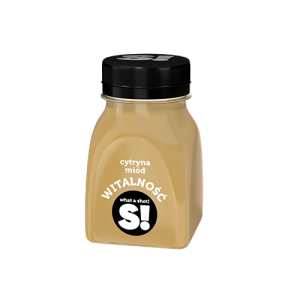 Basic line
VITALITY
More about  S! at zabka.pl/tylko-u-nas/s