Szamamm is ready-made hot dishes, known from the Polish and international cuisine, preservative-free, delicious. Just heat it up and eat it.
Poles like to eat delicious hot meals, without artificial additives, just like at home. Unfortunately, a warm, complete meal is time-consuming work – buying products, cooking, frying… There is often simply no time for this. That is why we have created Szamamm, ready-made hot dinner dishes, well-known from Polish and international cuisines, without preservatives, delicious. You will find well-known dishes such as pierogi, pancakes, cutlets, pasta and breaded wings. Szamamm also offers culinary inspiration from around the world – from the much-loved flavours of Italian cuisine to the exotic tastes of the Middle and Far East. For a smaller hunger, we recommend delicious soups. Just heat them up and eat them. 
Key advantages
Ready-made single portions
Optimal portions easy to prepare in a short time, for convenient consumption at work or at home.
Refined compositions
Szamamm lunch dishes are sampled by specialists before they hit the shelves, and their compositions are refined so that they can go straight to your culinary heart through your stomach. We make sure that they are always properly seasoned and simply delicious.
No added preservatives
We go to great lengths to maintain the high quality of our products, which is why we do not add preservatives.
No meat
Szamamm also includes meat-free variants, which can be easily identified by special labelling on the packaging.
Examples of products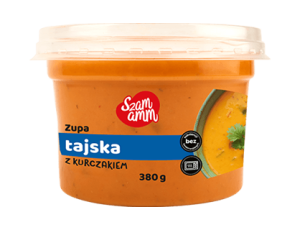 Soups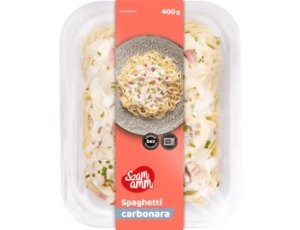 Pasta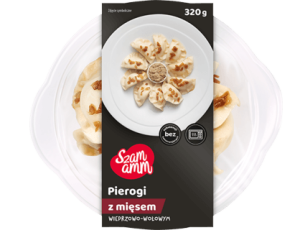 Pierogi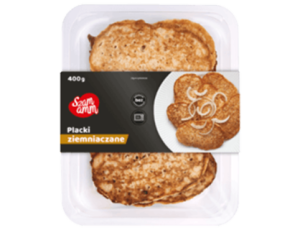 Potato pancakes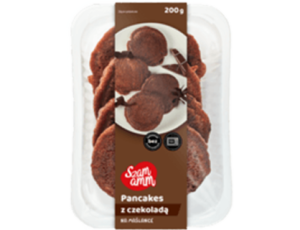 Other dishes
More about Szamm at zabka.pl/tylko-u-nas/szamamm